Our Mission is to provide high-quality optical communications solutions in the World,
as Measured by our Associates, Customers, Owners, and Suppliers.
Karono was founded in 2015 which is the leading supplier on optical fiber communication and the products around it. Our production base located in Shenzhen, which have a skilled professional production team. We are long-term focus on about optical communications solutions on link transmission medium solution, and also production and sales in related industries.
Our company established a perfect production management system, production of conventional fiber optic patch cord, MPO/MTP Jumper, SFP modules, Multimedia jumpers for automobiles and surrounding complementary products. At the same time, we have also established a professional e-commerce platform (mpofibers.com) around the optical fiber products. Our object is to offer more convenient, reliable and profession related products and services for customers on the side of data center solutions. Karono will be your better choice.
Quality Assurance 
Karono quality philosophy: Meet the international standards in terms of service, quality, and consistency for providing world-class products and services to meet our customers' requirements. The quality assurance system is maintained at all levels within the Company and throughout the entire life cycle of our products and services.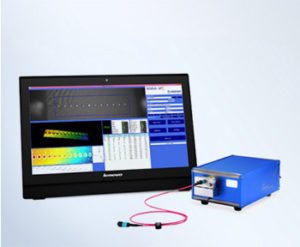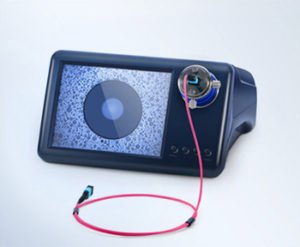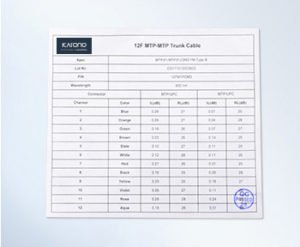 Why Customers Love Karono
Super Secure Online Shopping
Markertek is one of the SAFEST web sites in the industry with the most powerful (SSL) encryption technology available. We take web security extremely seriously.
Lifetime Technical Support
Our pre and post-sales support are unparalleled in the industry. When you interface or call Karono, you will have a trained application engineer that will stay with you from beginning to end.
More Advantages
Our free shipping for orders that qualify saves you money no matter where you are. We never charge your credit card until your order ships from our mega-warehouse. Fast resolution of product issues, increasing customer satisfaction and loyalty.
30 Days Money Back Guarantee
Your complete satisfaction means everything to us at Markertek. Great customer service is NOT a thing of the past! Our liberal return policy ensures that you will get exactly what you need.
Customized What You Like
Karono accepts custom orders to design 8 to 144 Fibers OM4/OM3/OS2 8/12/24 Strands MTP/MPO Trunk Cable MTP/MPO fiber connectors, at reliable MTP/MPO fiber patch cord ...
We Appreciate
Your satisfaction means everything to us. If we ever fall short in our efforts to please you --please let us know so that we can make it right.
Mpofibers.com is an official online store of Karono Inc. It offers one-stop Datacenter solution and products, including compatible Transceivers, DAC cables, AOC cables, Fiber Optical, Patch-cord, CWDM/DWDM passive/active systems, Network Adapters and more. As a commitment to offering high-quality, reliable and customized products, Mpofibers.com develops and tests new products to meet the growing Data Centers and High Performance Computing market needs. We guarantee only premium materials and quality engineering are used in the designing and manufacturing for the fiber and cooper products of Mpofibers.com and the whole production process are under the highest quality control.